To do list for this quarantine
Staying active and keeping our minds busy during this quarantine is essential… Surely during this time we have all cooked a thousand recipes that we love to talk for hours on video calls with our relatives. But beyond that, there are a series of activities that you can try at home to make your days more enjoyable and bearable.
Just because you can't leave the house doesn't mean you can't do things you like, but it is true that the first thing we should do is organize ourselves well because if not, the day flies by and the hours go by without having managed to do anything productive.
Organizing ourselves begins by writing in your agenda (so that they do not remain in loose ideas that the wind takes them...) the pending things that we have or that we would like to carry out, whether it is something that you never have time to finish or also... spend quality time discovering our hidden talents!
On the other hand, following this list to the letter will help you stay motivated by pursuing goals (no matter how simple they may be) and it can also be a way of challenging yourself by proposing activities that are different from the ones you normally do.
Lists and writing everything down in our agenda have always helped us a lot! And now we want to propose these plans to do at home that will surely also help you and keep you busy.
Get a different manicure.
Perhaps you had never dared to try something new!
coloring mandalas…
You will see that it relaxes a lot! We recommend this book.
Sign up for an online course.
Take advantage of the time to sign up for a course on a subject that has always interested you but you have not been able to dedicate the time it requires. You can look at the available courses at www.coursera.org . I'm sure you'll find something interesting for you!
Meditate in the morning.
It's the best way to start the day! Take a few minutes to be thankful for everything you have. In the Zen Elephant app you can find guided and semi-guided meditations, breathing exercises and more. 😉
Read novels, poetry or biographies of famous people.
Our biography recommendations:
Do a Mad Men marathon NOW! (if you haven't seen it) 😉
Organize your closet.
Take advantage and take out everything you don't use to save space and maintain order! These simple storage solutions that Marie Kondo tells us on her website seem ideal to motivate us and get down to work with it.
Write a journal about your feelings and your experience during this quarantine.
It will serve as a source of reflection and learning for the future!
Learn choreographies that you have wanted to dance your whole life.
Beyoncé's choreography is our cardio!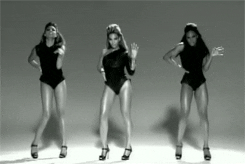 Learn a language that you have always liked.
Cook
This is a basic, we know... But get out of your comfort zone and try dishes from other cultures. We will be proposing recipes throughout these days that you will like! And start consuming more fruit and vegetables. It is a time to take care of ourselves, so take the opportunity to eat well and increase the dose of fruits and vegetables in your meals.
Do a cleaning of emails, messages and photos…. Let's live the present!
Who else has their inbox about to explode?
Rethink your goals...
We already know that at the beginning of the year many of us made a moodboard with those things that we would like to accomplish in this new year. Well, now that we have this time to stop and reflect, we invite you to take a look at those intentions and assess which of them fit with your current purposes.
Recycle!
If you did not recycle at home before, it is a good time to become aware of what is happening to our planet and implement a recycling system in our homes. If you don't know how or where to start, we recommend you download this recycling guide .